Whether you're planning to sell your home or simply improve your living space, it's always wise to invest in home improvements that will add real value to your property. As well as enhancing the overall aesthetic of your home, maximizing your return on investment will help protect your family's financial future.
Of course, there's no single way to add value to your home. While some homeowners are willing to go the extra mile by overhauling almost every room in the house, others manage to generate significant returns with a few carefully chosen enhancements. To help you develop a home improvement plan that suits your needs, we've put together a list of the best renovations for adding value to your home.
1. Refinished Hardwood Floors
Refinishing your hardwood floors represents one of the easiest and most cost-efficient ways to give your home an instant facelift. If you're a DIY enthusiast, you may wish to refinish the floors yourself. You'll simply need to sand down any scratches or imperfections, apply a stain, and seal everything off using a protective finish. 
For an extra chic aesthetic, add a rug or two once the floors have finished drying. Of course, we don't recommend going it alone if you're a DIY rookie. Consider calling in a residential contractor to enjoy a gorgeous, professional finish!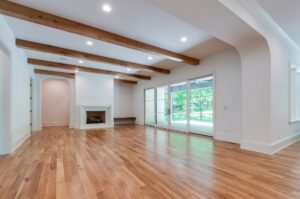 See additional home improvements with Donnelly Timmons, Nashville Home Builder.
2. Garage Additions
If your garage looks a little overcrowded and neglected, installing an above-garage addition could provide you with much-needed storage space or even a whole new room. If you're feeling adventurous, you could consider setting up an art studio, guest bedroom, game room, or gym – an attractive perk if you're hoping to sell up in the future! 
3. A Kitchen Remodel
Often considered the heart of the home, it's worth investing time and money into remodeling your kitchen area. Of course, there's no one-size-fits-all approach to kitchen remodels. If your room feels a little cramped, you may wish to add new cabinets to boost storage space, rearranging your countertops to enhance the cooking experience. If the kitchen looks outdated or worn, you may choose to install higher-quality fittings, featuring granite countertops, premium cooking facilities, and cupboards constructed using the finest wood. The options are endless! 
Fortunately, friendly contractors like the team at Donnelly Timmons & Associates can help you make the best decisions for your needs. You'll be surprised at the versatility of even the smallest kitchens!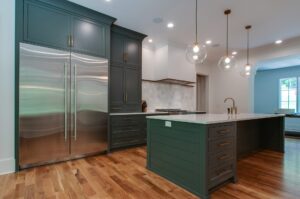 See additional kitchen improvements with Donnelly Timmons.
4. Outdoor Renovations
It's easy to forget about the outdoor parts of your home when embarking on a renovation project. However, maintaining a gorgeous garden or outdoor space is crucial to achieving optimal results and maximizing your return on investment. If you've ever spent a warm summer night on the patio with friends, you'll know about the many benefits of a comfortable seating area. 
So, what are your options? As well as installing or overhauling a patio or decking area, you could consider integrating an outdoor kitchen, sunroom, pool, or fire pit for entertaining guests. Of course, you'll also need to do a little pruning and planting if your garden is in bloom. As well as hiring a contractor to complete your outdoor building work, it's worth enlisting the help of a gardener to finish off the job. 
5. Bathroom Updates
Last but certainly not least, we recommend refreshing your bathroom. Outdated bathroom fixtures can affect the overall look and feel of a home and may not be as efficient as newer models. For example, outdated showers and taps may not provide the best water pressure and could consume more energy than necessary.
Similarly, you may wish to install features such as underfloor heating, mood lighting, or heated towel rails to give your bathroom a more luxurious feel. Whatever your vision, remember to discuss it with your contractor for advice.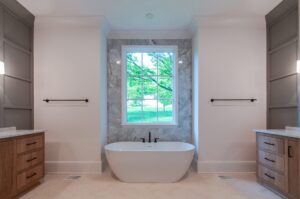 See additional bathroom improvements with Donnelly Timmons.
Improve your home with Donnelly Timmons
Are you looking for skilled and reliable contractors prepared to go the extra mile to meet your needs? Contact Donnelly Timmons, Home Builders in Brentwood, TN and surrounding areas, today to discuss your plans. We want you to be proud of your home and future investments.